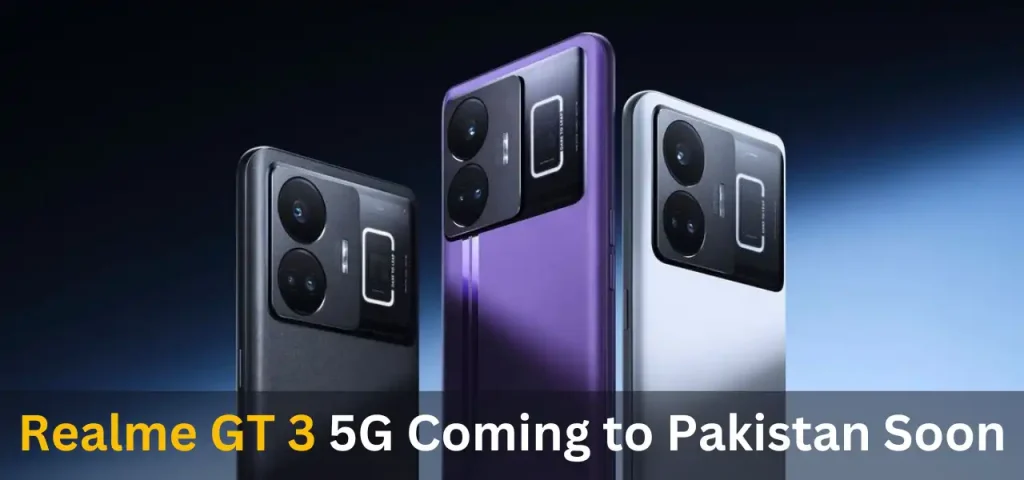 Realme GT 3 Specifications and Expected Price in Pakistan
Realme GT 3 is an upcoming smartphone by Realme that has already been launched in several countries, but Pakistani consumers are eagerly awaiting its arrival. Building upon the legacy of the Realme GT series, which is well-known for its exceptional gaming features, the Realme GT 3 aims to deliver an impressive experience to gamers and heavy users alike. What's new in Realme GT 3 5G? Read below!
The Realme GT 3 boasts a stunning 6.74-inch AMOLED display that brings visuals to life. With a 144Hz screen refresh rate, users can enjoy smooth and fluid animations, making gaming and multimedia consumption a delight. The display supports HDR10+ for vibrant and dynamic colors and achieves a peak brightness of 1400 nits, ensuring clear visibility even under bright sunlight. With a screen resolution of 1240 x 2772 pixels, the Realme GT 3 offers sharp details and crisp image quality, immersing users in their favorite content.
Running on the latest Android version 13, the Realme GT 3 is accompanied by Realme UI 3.0, a customized user interface that enhances the overall user experience. With a focus on simplicity and intuitive navigation, the UI provides a seamless and user-friendly interface for effortless interaction with the device. Despite packing powerful hardware, the Realme GT 3 maintains a slim profile, measuring just 8.9mm in thickness, and weighing approximately 199 grams, making it comfortable to hold and carry. It will be available in three attractive colors: Purple, Black, and White, allowing users to choose a variant that suits their personal style.
As a 5G-supported device, the Realme GT 3 ensures lightning-fast connectivity and enables users to take advantage of the latest network capabilities. Powering the device is the highly capable Snapdragon 8+ Gen 1 processor, known for its exceptional performance and efficiency. The processor is accompanied by the Adreno 730 GPU, delivering smooth and immersive gaming experiences with impressive graphics rendering. To cater to varying storage needs, the Realme GT 3 offers options for internal storage: 128GB, 256GB, and 512GB. Additionally, it comes with 8GB, 12GB, or 16GB of UFS 3.1 RAM, enabling seamless multitasking and efficient app performance.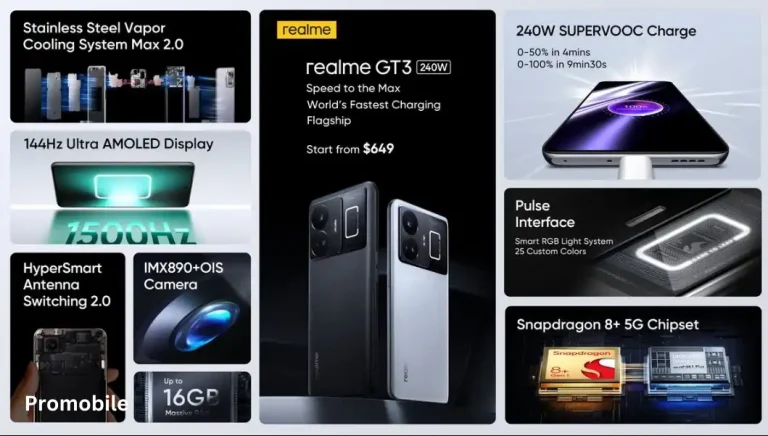 Camera
In the camera department, the Realme GT 3 impresses with its versatile triple camera setup on the back. The primary camera features a 50MP wide lens, capturing stunning details and vibrant colors. Accompanying it is an 8MP ultrawide lens, allowing users to fit more into the frame for group shots or breathtaking landscapes. Additionally, a 2MP macro lens lets users explore the tiny details of close-up subjects. The main camera supports 4K resolution video recording at a smooth 60 frames per second, ensuring high-quality videos for vlogging or capturing special moments. For selfie enthusiasts, the Realme GT 3 offers a 16MP wide camera on the front, delivering sharp and vibrant self-portraits.
Connectivity
The Realme GT 3 offers a comprehensive set of connectivity options, including USB Type-C 2.0 for fast data transfer and charging, Bluetooth Version 5.3 for seamless wireless connections, and NFC for convenient mobile payments and file sharing. Powering the device is a substantial 4600mAh battery that ensures all-day usage on a single charge. Notably, the Realme GT 3 supports 240W SUPERVOOC fast charging, providing a remarkable charging speed. According to Realme's claims, the device can be charged from 0 to 100% in just 10 minutes. Even a quick 30-second charge is sufficient to provide two hours of calls, three hours of music playback, and one hour of video playback, Says Realme.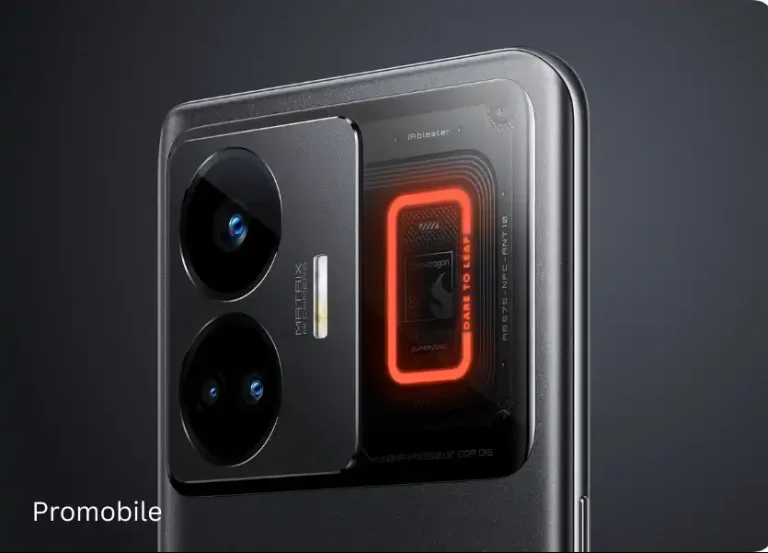 Price
The exact price of the Realme GT 3 in Pakistan is yet to be confirmed, it is estimated to be around 99,999 PKR, making it an attractive option for those seeking high-performance smartphones. The expected launch date in Pakistan is anticipated to be towards the end of June, bringing excitement to consumers eagerly awaiting the device's arrival.
With its focus on delivering an exceptional gaming experience, the Realme GT 3 is expected to capture the attention of gamers and heavy users alike. The powerful Snapdragon 8+ Gen 1 processor ensures seamless performance, enabling users to run demanding games and resource-intensive applications without any lag or slowdown. The combination of cutting-edge features, attractive design, and high-performance hardware makes the Realme GT 3 a promising choice for those seeking a smartphone that can keep up with their gaming and multitasking needs.
Realme GT 3 Specifications
Operating System: Android 13
Connectivity: 2G,3G,4G,5G
Display: 6.47 Inches AMOLED Display
Resolution: 1240 x 2772 Pixels
Camera: 50MP Primary Camera wide + 8MP Ultrawide + 2MP Macro
Selfie: 16MP
Processor: Snapdragon 8 Gen+ 1
RAM, ROM: 256GB Internal storage & 8/16GB RAM
Battery: 4600mAH Li-PO
Charging: 240W Fast Charging
Cable: Type-C
Fingerprint: Yes, Under Display
If you find this article informative then consider sharing it with your friends on social media. if you think there is something missing or is not useable then you can inform us by filling out this form and we will be more than happy to improve our upcoming articles. Thanks