Samsung Galaxy z Fold 5 Price in Pakistan and Specifications
Samsung has unveiled its latest flagship marvel, the Samsung Z Fold 5, a remarkable addition to the esteemed Samsung flagship lineup. This cutting-edge device represents the epitome of innovation as it encompasses the concept of a foldable smartphone, running on the sophisticated Android 13 and adorned with the OneUI 5.1.1 interface.
The Samsung Z Fold 5 exudes sophistication and modernity, albeit with slightly increased dimensions to accommodate its foldable nature. With folded dimensions measuring 154.90 x 67.10 x 13.4 mm and unfolded dimensions stretching to 154.90 x 129.90 x 6.1 mm, this device strikes an optimal balance between practicality and aesthetics. Weighing in at a reasonable 253 grams, the Z Fold 5 embraces its foldable design without compromising on user convenience.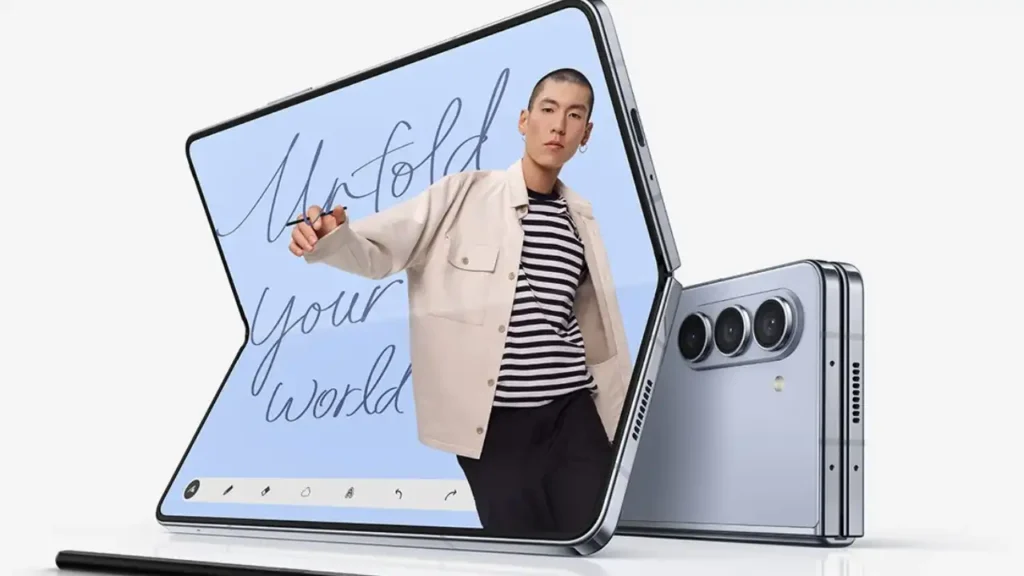 Functionality meets versatility, as the Galaxy Z Fold 5 caters to dual SIM users, offering the added convenience of eSIM support. This cutting-edge device effortlessly navigates the 5G landscape, ensuring seamless connectivity for the modern user.
The heart of the Samsung Z Fold 5 lies within its captivating display. Boasting a 6.7-inch Dynamic AMOLED main screen, with an impressive 1812 x 2176 Pixels resolution, visuals come to life with striking clarity and vibrancy. The innovation continues with a folded display measuring 6.2 inches, offering an adaptable and versatile user experience. Seamlessly switching between these displays enhances user interaction and engagement.
The device's commitment to providing an immersive experience is further underscored by its support for a 120Hz Screen Refresh Rate. Expect nothing short of smooth and fluid scrolling, elevating your digital interactions. The addition of HDR10+, Dynamic AMOLED 2X, and an astounding 1750 nits peak brightness ensures optimal visibility even in direct sunlight. Furthermore, the Corning Gorilla Glass Victus 2 protection ensures the longevity of the display while the IPX8 rating translates to complete waterproofing, allowing the device to withstand immersion in water up to 1.5 meters for 30 minutes.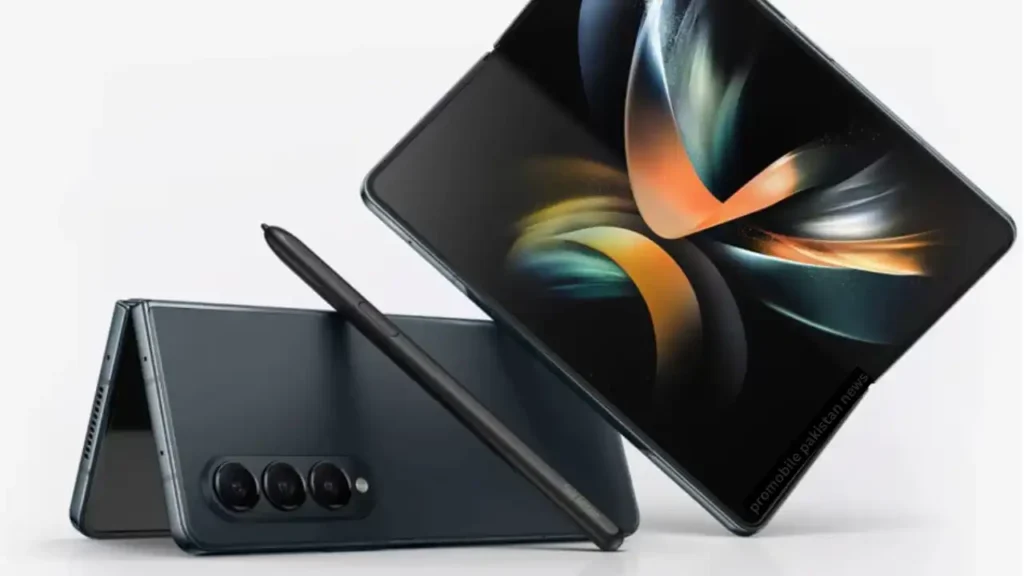 Powering the Samsung Z Fold 5 is the formidable Snapdragon 8 Gen 2 processor, a technological marvel built on the 4nm architecture. This processor, acclaimed for its speed and efficiency, is benchmarked by an impressive Antutu score of approximately 1426439. Paired with the Adreno 740 GPU, the device surges ahead in terms of graphics and gaming performance, effortlessly outperforming competitors.
Memory and storage constraints are elegantly eliminated with the Samsung Z Fold 5, which provides internal storage options of 256GB, 512GB, and 1TB, complemented by a generous 12GB of RAM. The fusion of storage capacity and processing power ensures that multitasking and data management become seamless experiences.
The camera capabilities of the Samsung Z Fold 5 take center stage, highlighted by a sophisticated triple camera configuration on the rear. Leading the pack is the remarkable 50MP wide-angle main sensor, an exquisite component capable of capturing images in stunning detail and recording videos in breathtaking 8K resolution. Complementing this powerhouse are a 10MP telephoto camera, supporting up to 2X optical zoom, and a 12MP ultrawide camera that captures expansive vistas. The front is equally impressive, featuring a 10MP cover camera alongside a pioneering 4MP under-display camera. This innovative integration ensures an unobstructed viewing experience while capturing striking selfies and videos in remarkable 4K quality at 60 frames per second.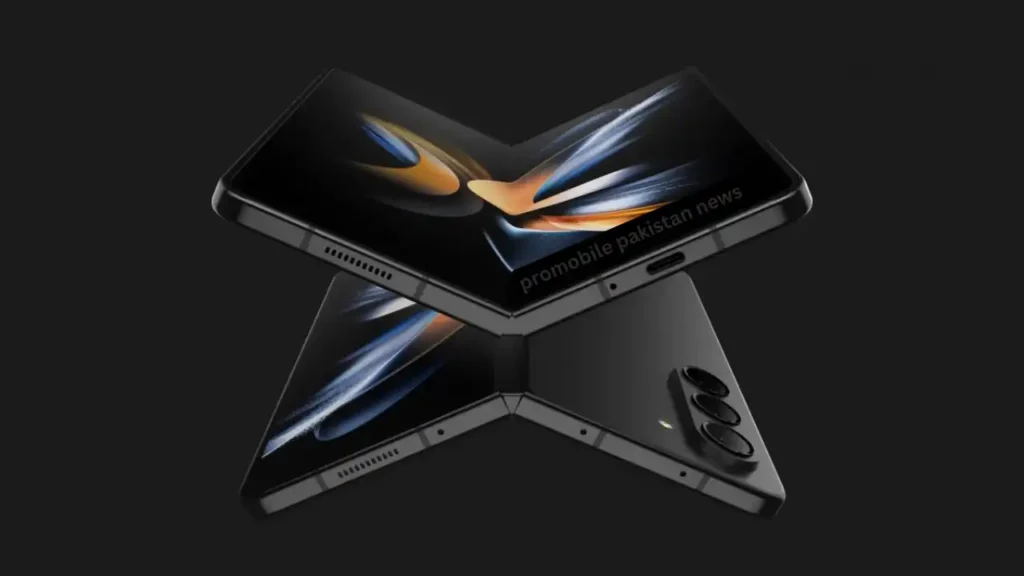 The Samsung Z Fold 5 ensures a comprehensive suite of sensors, including Accelerometer, Compass, Gyroscope, NFC, and Proximity sensors, facilitating a multifaceted and responsive user experience. Unlocking the device becomes a breeze with the side-mounted fingerprint sensor, ensuring enhanced security while minimizing inconvenience.
Modern connectivity is championed with the inclusion of USB Type-C 3.2, streamlining data transfer and charging operations. Powering this technological marvel is a robust 4400 mAh battery, seamlessly complemented by 25W fast charging and 15W wireless charging.
In conclusion, the Samsung Z Fold 5 emerges as an embodiment of cutting-edge innovation and technological prowess. With its captivating display, robust performance, exceptional camera capabilities, and enduring battery life, it stands poised to redefine the smartphone experience. Whether you're a photography enthusiast, a gaming aficionado, or a discerning user seeking a device that transcends boundaries, the Samsung Z Fold 5 promises a transformative journey into the world of possibilities. Elevate your mobile experience with the Samsung Z Fold 5 today.